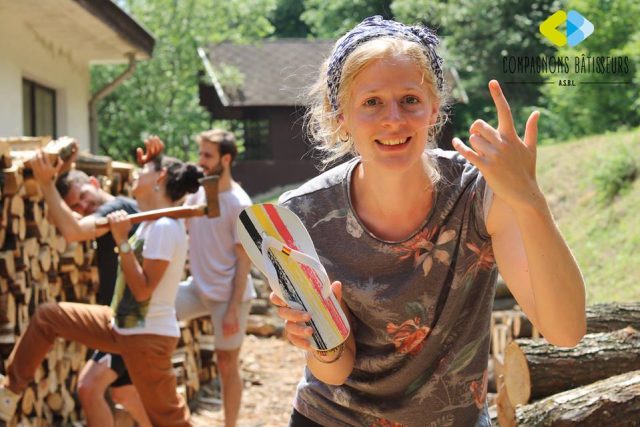 CB Belgium  is looking for 1 Serbian volunteer (17-30 years) to volunteer in Belgium during one year in the town of Marche-en-Famenne.
Period of volunteering: 1st October 2018-30th September 2019; for 12 months.
Description of our project in English.
Application form.
Coordinating and Hosting organization:
Compagnons Bâtisseurs ASBL PIC: 948735273
PLEASE, NOTE THAT, FOR EACH APPLICATION, WE REQUEST A CV AND A MOTIVATION LETTER EXPLAINING WHY THE VOLUNTEER WANTS TO TAKE PART IN OUR PROJECT
(A general motivation about EU volunteering program is not enough/ written in French or in English).
THE DEADLINE TO APPLY IS 15th August 2018, please send your CV, specific motivation letter and the filled application form to : mladi.obrenovac@gmail.com
We encourage the volunteer to learn a bit of French before the beginning of the project.