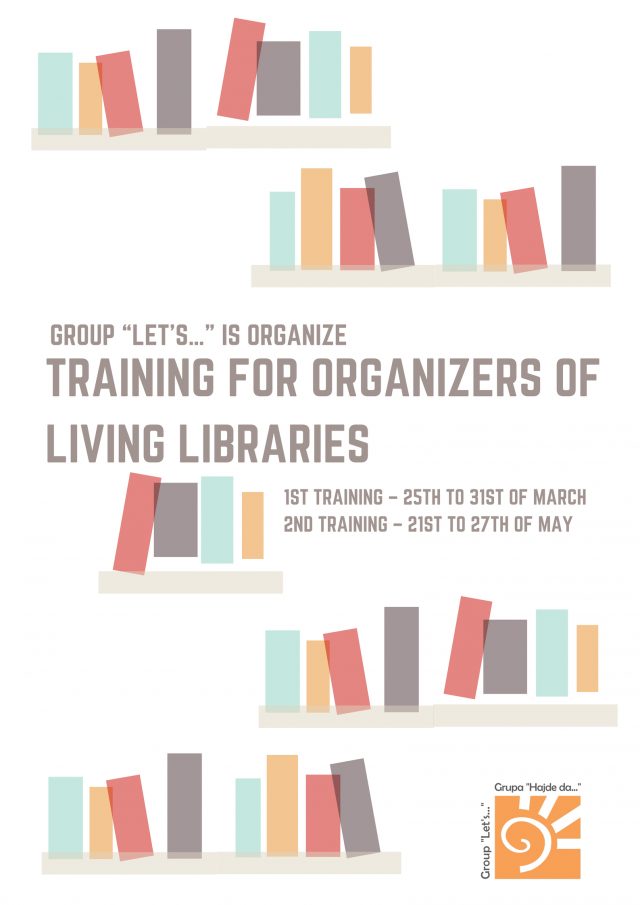 What is Living Library?
The Living Library is a tool that seeks to challenge prejudice and discrimination. It works just like a ordinary library: visitors can browse the catalogue for the available titles, choose the book they want to read, and borrow it for a limited period of time (30 minutes). After reading, they return the book to the library and, if they want, borrow another. The only difference is that in the Living Library, Books are people, and reading consists of a conversation. We also have Librarians, Volunteers, Promoters, Dictionaries and Coordinator of Living library.
Summary of the project:
This project is needed because more and more youth NGOs from the target region have recognised Living Library as one of the most effective tools for challenging stereotypes, stigma, prejudices and discrimination.
Project envisages several phases and activities, starting with a initial training for the Living Library organisers in Croatia, for representatives from each of the countries, which will include a small Living Library. In order to have better outreach and include as many trained people as possible and create a "snow-ball effect", second training would be organised in Serbia for the new organisers, which will be followed up by the nine-month period where Living Libraries will be organised in each of the partner countries (7 Living libraries).
If you are interested in becoming a participant on this training please complete the application form until 20th of February 2019 of and send to your local coordinator 
Group "Let's…" is realizing this project in cooperation with partners: Bonsai, Croatia; The ideas partnership, Kosovo; Subverziven front, Macedonia; Independent-Zenica, Bosnia and Herzegovina; NVO "Portret", Montenegro and SloMo, Slovenia. Project is co-funded by the Erasmus+ Programme of the European Union
When: 1st training – 25th to 31st of March 2019, Dubrovnik (surrounding), Croatia; 2nd training – 21st to 27th of May, Sremski Karlovci,Serbia
More information can be found in the attachment.