Objavljeno

23 januar 2017
Inkluzivni pokret raspisuje poziv za 3 učenika na trening "Empowering Youth Entrepreneurship through Capacity-building Activities and Networking" koji će se održati u Prizrenu, Kosovo od 19 – 26/02/2017.Tema treninga je preduzetništvo i edukacija mladih o preduzetništvu
Opširnije: Poziv za učesnike za trening "Empowering Youth Entrepreneurship through Capacity-building...
Objavljeno

18 januar 2017
Organizacija THE EUROPEAN YOUTH ORGANIZATION FOR INTERNATIONAL COOPERATION raspisuje poziv za učešće na projektu EU SCHOOL OF T-SKILLS & SELF EMPLOYMENT za tri učesnika iz Srbije.
Opširnije: Poziv za učestvovanje na treningu EU SCHOOL OF T-SKILLS & SELF EMPLOYMENT
Objavljeno

15 januar 2017
Novruz - International Youth Festival is the annual celebration of Novruz with the youth from all around the world. And now this is Your chance to enjoy this holiday with us. This project will give you a unique chance to experience different parts and acts of NOVRUZ holiday, such as jumping over bonfires and running through the streets, banging on pots and pans with spoons and knocking on doors with your hats and bags to ask for little presents (sweets and candies) and tasting national cookies, such as shekerbura, pakhlava, goghal that you have never had before!
Objavljeno

23 decembar 2016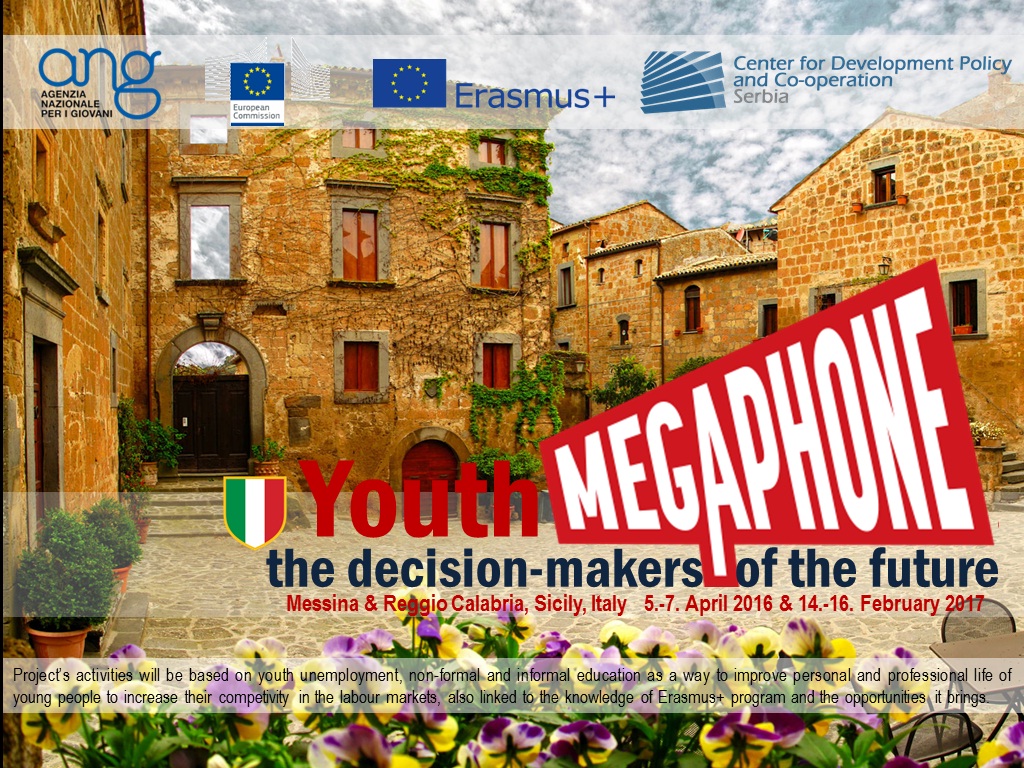 Centar za razvojnu politiku i saradnju (CRPS) ima zadovoljstvo da vas pozove da se prijavite na konkurs za program "Youth Megaphone: decision-makers of the future" koja će se održati u Mesini, (Sicilija) u Italiji od 13. do 17. februara 2017. godine.
Opširnije: Konkurs za učesnike/ce na dvodelnom programu: Youth Megaphone: decision-makers of the future
Objavljeno

14 decembar 2016
The Congress of Local and Regional Authorities of the Council of Europe is inviting one young person per member State to come to Strasbourg to take an active part in its 32nd and 33rd sessions and develop their own grass-roots project back home as part of the Congress' initiative "Rejuvenating politics".
Opširnije: Call for applications for young people - Sessions 2017 - Congress of Local and Regional...
Objavljeno

09 decembar 2016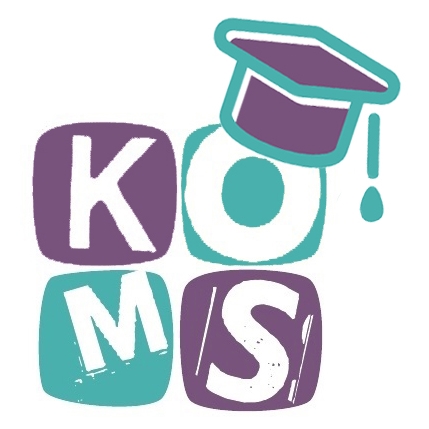 Zanima te omladinska politika?
Smatraš da je aktivno učešće mladih važno?
Krovna organizacija mladih Srbije vas poziva da se prijavite na našu Akademiju omladinske politike, jednosemestralni obrazovni program na kojem ćete imati priliku da čujete od iskusnih predavača/ica, kao i uspešnih omladinskih radnika/ca i aktivista/kinja šta je omladinska politika i kako doprineti borbi za interese mladih, njihovom većem učešću u društvu i procesima donošenja odluka, kao i unapređenju kvaliteta njihovog života.
Opširnije: Konkurs za učešće u jednosemestralnom programu AKADEMIJA OMLADINSKE POLITIKE